I will be spotlighting local members of our community. Our first spotlight is on the Fox family. There is dad, George Fox and his sons Brian and Allan. And there is the next Fox generation, Allan's kids Emily and Matt. (If you know of someone who you would like to see spotlighted, drop me an email!)
---
When asked to describe what he does, Allan Fox says: "I'm a singer-songwriter who doodles." Allan has been writing and performing music since he was a teenager. He has also always been drawn to visual art and film, an interest that he picked up from his father, George Fox, who was a graphic artist, painter and collagist….and later in life, a tap dancer. "My dad taught me all about animation, and I used to play around with his 8mm movie camera when I was a kid."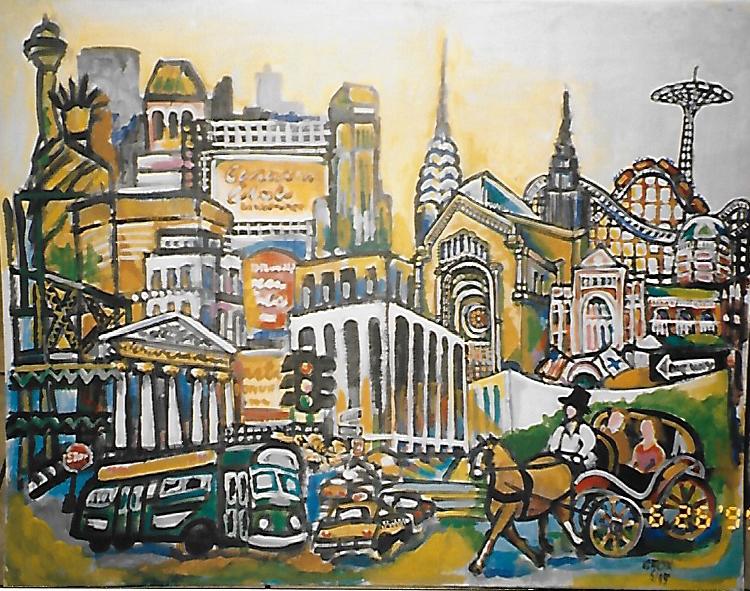 Allan has also loved line drawing and doodling all his life. During the pandemic this turned into daily doodles with philosophical sayings posted on social media. Ultimately, this resulted in Allan's first book, "Doodles, Volume One."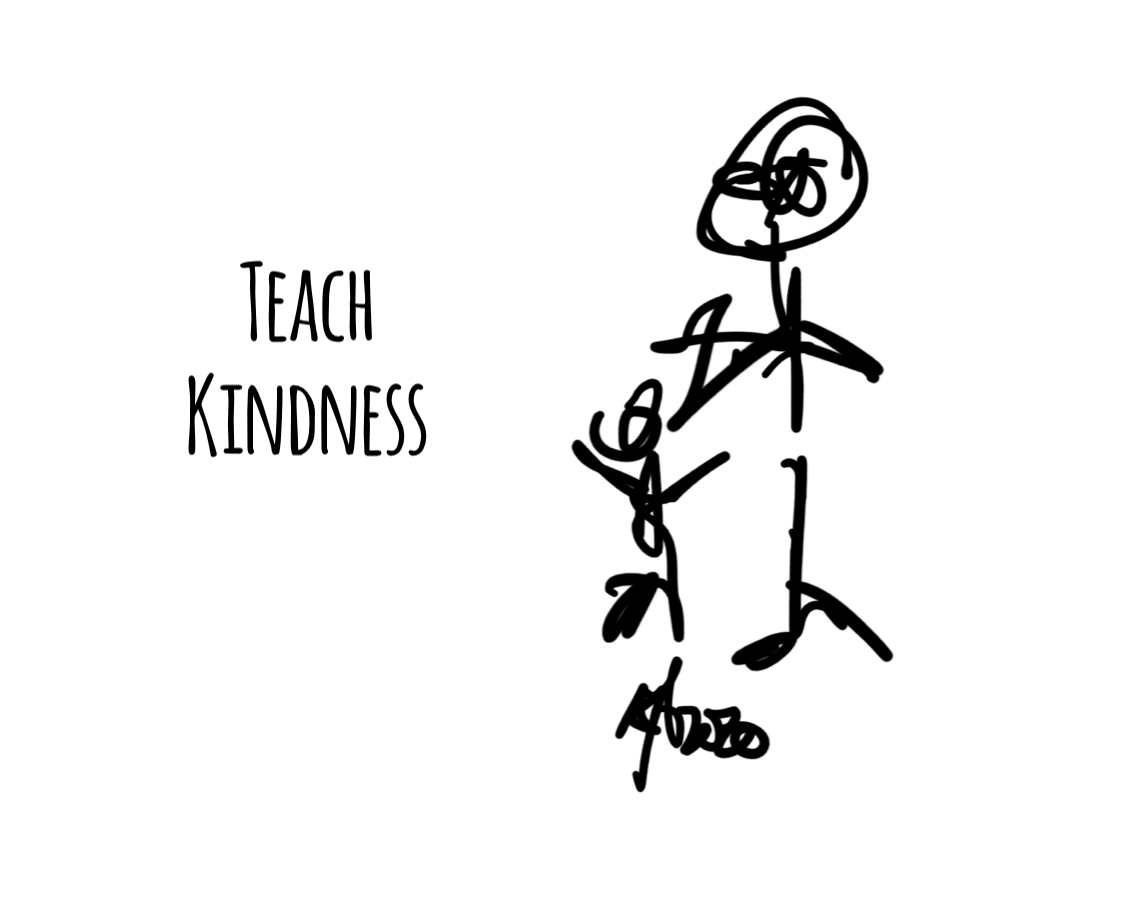 Allan is now combining his love of music, drawing and animation. He is creating animated music videos that appears on his YouTube channel. "It all started with my dad," Allan says. He encouraged my brother and me to create; to make things. We made our own greeting cards, drew pictures, performed…and he loved it all."
Brother Brian Fox has written humor for years. Right out of college, he sold jokes to Joan Rivers and shortly after, had his first short story published. "I remember my mom and dad having copies of that story in their wallets, and, like proud parents showing off photos of their kids, would show the story to anyone within arm's length!"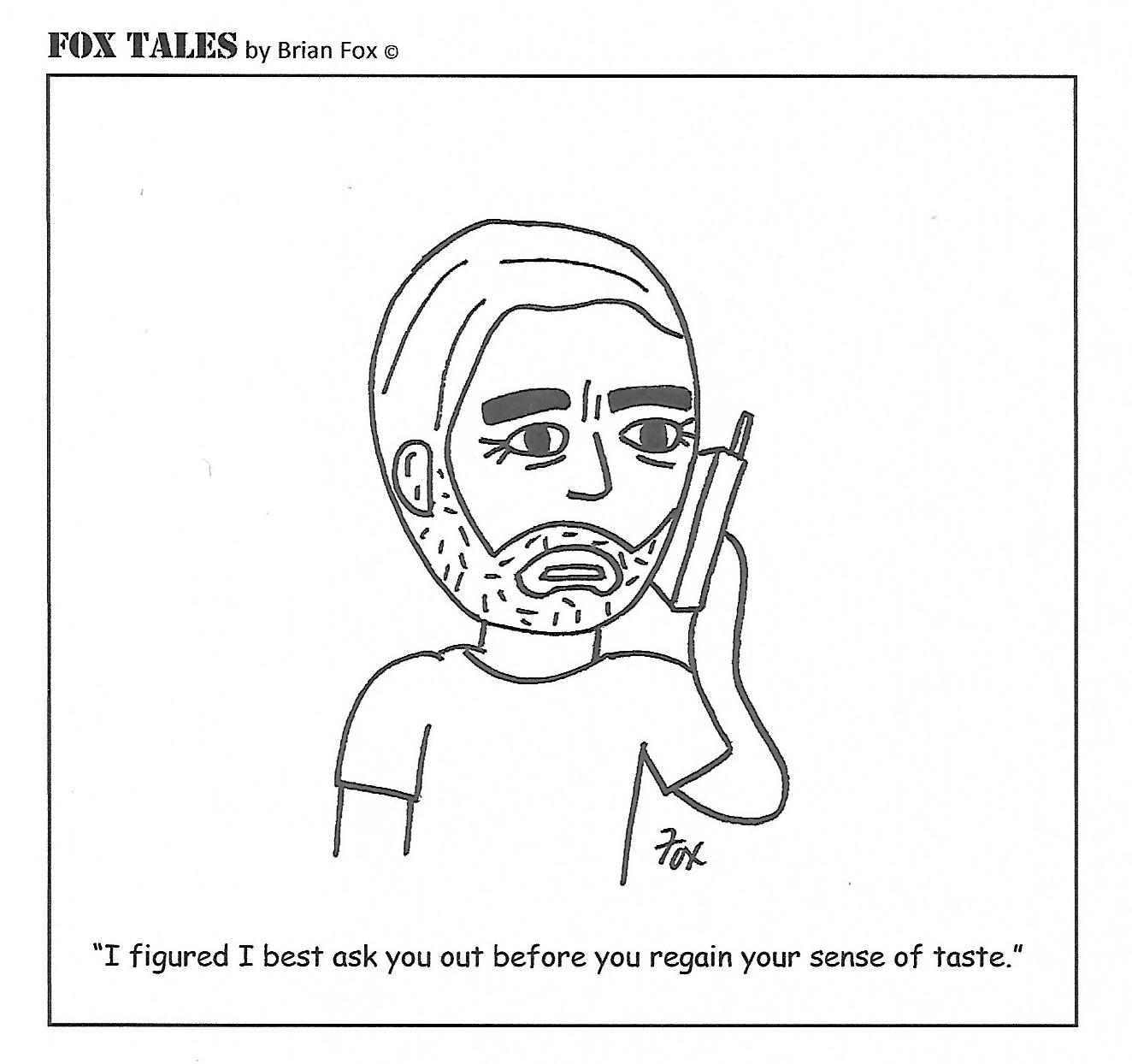 Over the years, Brian sold several more short stories and essays, wrote a screenplay, and a couple of plays, but discovered a real passion for cartooning just a few years ago. "I always thought the strength of my writing were these short quippy things which lend themselves to one panel cartoons, but drawing was the big challenge. I picked up the creative gene from my dad, but not the one where drawing comes naturally."
Eventually, he got the drawing down in a style he describes as "simple because that's the best I can do." The strip is called "Fox Tales" and has developed a following on social media, most notably on Facebook, where he posts daily. Over the past couple of months, had his first few published. "Syndication would be ideal, but I get a thrill whenever I pick up a new reader."
The next generation of Foxes are also very creative. Allan's daughter, Emily Fox, graduated from Montserrat College of Art. She has designed logos and other art as well as creating her own yarn for items she knits. Allan's son, Matt Fox, is very involved in a relatively new performance art form known as Cardistry and has designed a line of playing cards with more projects on the way.
🎤 🎨 You can find Allan's music and art here: Www.allanfoxsongs.com and here: www.YouTube.com/allanfoxsongs
Realize Harmony is arranging a series of performances by Allan and other solos and duos at Arts In The Plaza this summer on Saturdays from 10:30 am - 11:30 am.
🎨 🖊 Follow Brian and his daily cartoons on Facebook: Brian Cartoons ~ https://www.facebook.com/brian.cartoons.75
---

🌸🌸🌸 Enjoyed this article? Subscribe to get weekly articles & events calendar in your inbox!